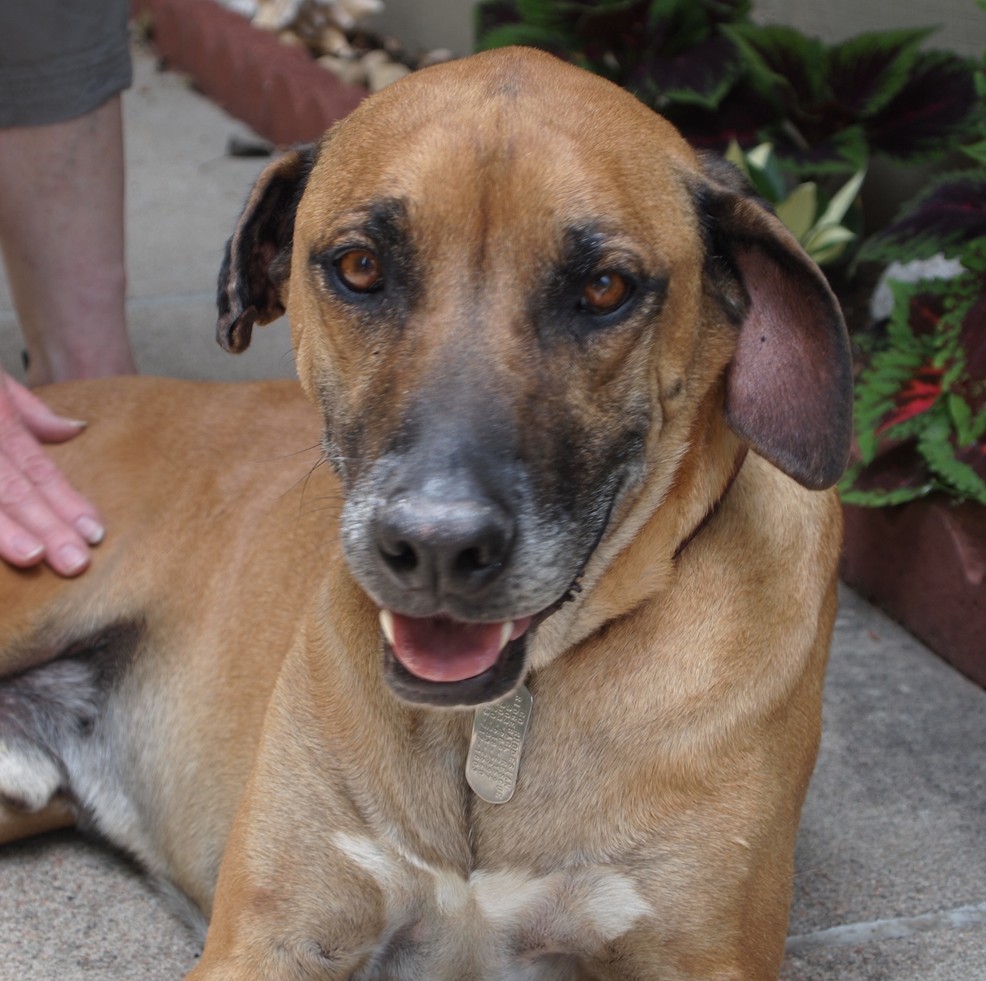 Zachias
Zachias was adopted by a dear friend, his third dog from Ridgeback Rescue. Zac now lives the good life in Santa Fe with a beagle named Sunshine. Nothing to do but go for long walks, eat, lie in the sun, and sleep in his personal chair--he does not like dog beds! A happy ending for this very special ridgeback, and he never has to see another cat.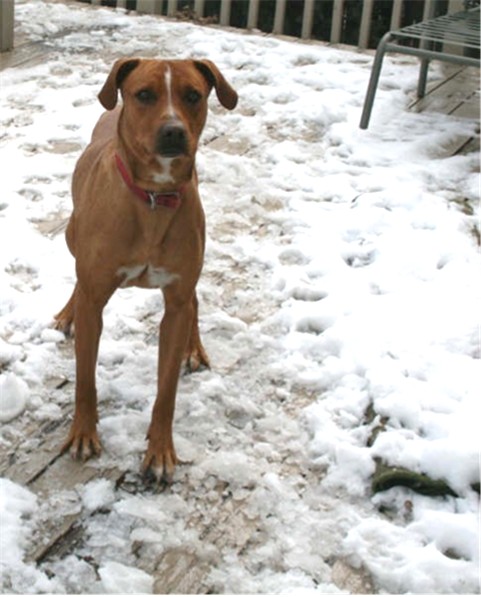 Zeus
Zeus is a handsome ridgeless mix; our vet thinks there is Boxer and Ridgeback in the mix. He was about 2 years old when he came into rescue, and knew practically nothing about manners. We found that he is an extremely powerful and strong dog even though he's not particularly large; he weighs 67 pounds. He was very willing to learn, and was adopted by a great new Dad who is strong enough and dog-savvy enough to deal with basic obedience training. Zeus is a sweet boy who deserved a loving home that would work with him, and that is the home he got. He and his new Dad are wonderful companions, and he is a happy tail now.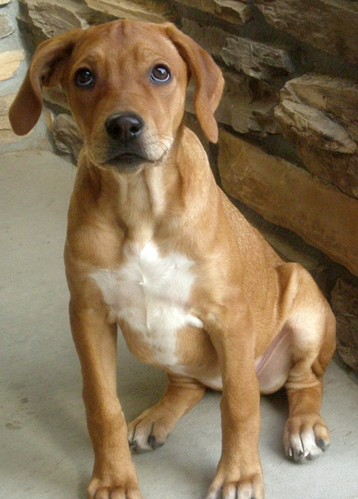 Zula
Zula is an adorable puppy who was in a pet store window, sick and neglected. We do not approve of buying puppies from pet stores under any but the most desperate situations, but Zula needed help. Our vet said if her severe bronchitis had gone untreated another day or two, she could have died. With the care of a loving foster family, Zula recovered her health and became a very friendly, sweet natured pup. Once she was spayed, she was adopted by Keith and John, a loving couple with a lot of dog experience between them. They will help her grow up knowing all the things a big dog needs to know, along with loving her lots and spoiling her rotten!